Henrico, Virginia's No. 1

Furnace Repair Team
It's a cold winter day in Virginia, and you're looking forward to winding down in a friendly, warm home. Your house isn't warming up despite constant fidgeting with the thermostat. When faced with an HVAC problem, there's nothing more frustrating than finding a heating and air conditioning company to respond to your needs. This is especially true after regular business hours and on weekends and holidays—often when you need it most.
At West End Heating and Air, our licensed service technicians have the knowledge and experience to diagnose and repair your HVAC system quickly. We offer 24/7 emergency repair services to fix your issue, even when something breaks down at the most inconvenient time. For maximum comfort all year long, trust the furnace repair specialists at West End!
Quick & Efficient Furnace Repair
When your furnace breaks, the temperature in your property drops fast. It's urgent to get an HVAC company out to your building immediately. That's why we offer our 24/7 emergency repair service. We'll have a team ready and moving to your place as soon as we get the call. While there, we'll diagnose and fix the problem. And to follow up, we offer furnace maintenance programs to prevent future issues with your HVAC systems. So if you think your furnace needs a fix, contact us today!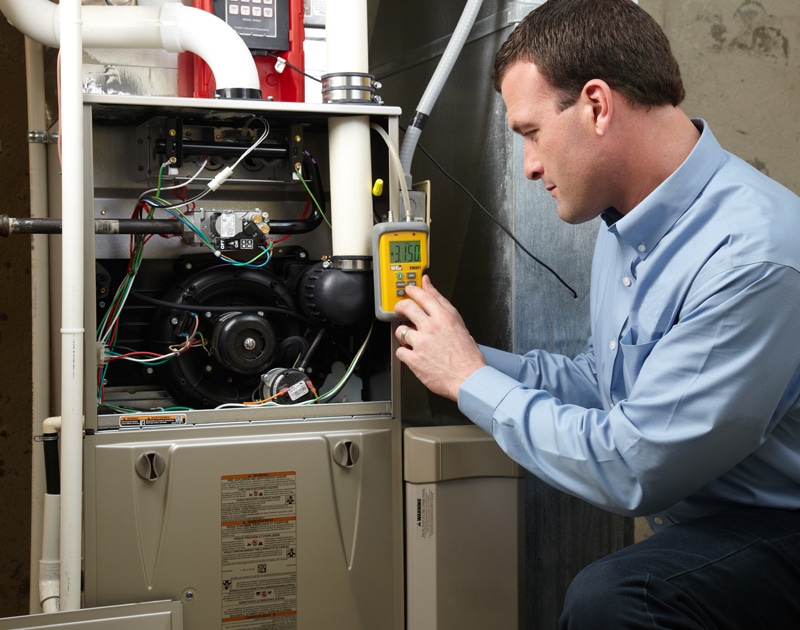 Other Heating Services
Ductwork Installation
Need new ductwork? West End Heating & Air can expertly place ductwork into any property. For better quality air at a temperature you enjoy, contact us today!
Furnace Repair FAQs
Unfortunately, a broken furnace can put you and your family at risk of falling ill. Nausea, dizziness, coughs, and irritated eyes are just a few symptoms you could experience with a malfunctioning furnace. If you feel worse when the heat kicks on, don't hesitate to contact the HVAC professionals at West End today!
A furnace keeps your entire property warm, but things can get cold quickly when it breaks. While you won't be waiting long for our 24/7 emergency repair team to arrive, you must do whatever you can to prevent heat from escaping.
Your furnace can release a variety of odors if it's not functioning correctly—these range from a musty, dusty smell to rotten eggs or burning plastic. If you notice any smell coming from your furnace, it's essential to call our emergency repair team to your property immediately.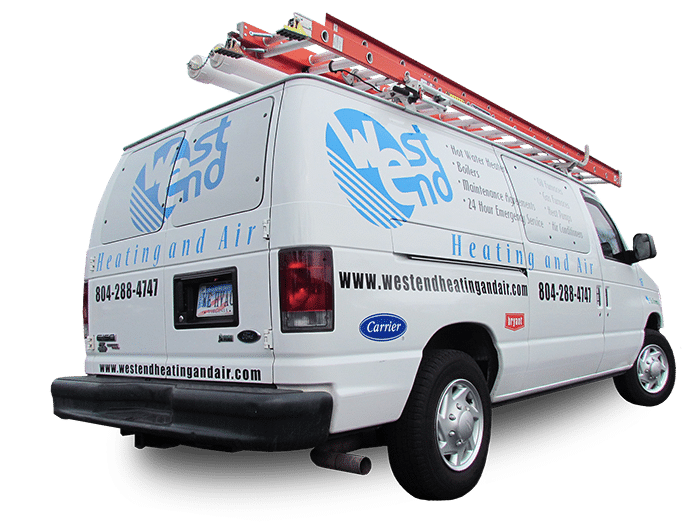 Request Service Today
Reach out today and our team will respond quickly to provide you with the service you need as soon as possible.