Offering Solid AC Maintenance Agreements

in Henrico, VA
Every air conditioner manufacturer recommends routine maintenance. Regular maintenance programs prevent minor problems from becoming big problems and ensure optimal comfort and system performance. Many homeowners must realize that failing to maintain an AC system can void its warranty. West End Heating & Air offers annual maintenance agreements to reduce your costs compared to on-demand maintenance calls.
Our tune-up adheres to the recommendations of all heating and cooling manufacturers. Our services will maintain the efficiency of your equipment and extend its useful life. We strongly believe in only providing products and services we feel comfortable purchasing and using in our homes. Contact West End for your AC maintenance today for superior quality and next-level customer service!
West End Heating & Air Seasonal Service Agreement
Our regular maintenance appointments aren't just flashlight inspections. An agreement with us includes an in-depth annual examination. Check out all that we offer in our arrangements.
Other Cooling Services
AC Maintenance FAQs
You should do routine maintenance once a year to prevent any significant problems with your AC unit. As it ages, you may have to have maintenance done more often. Speak with a West End Heating & Air professional for a service plan.
As part of your annual AC maintenance, you should have your air conditioner coils cleaned once every year. We include this in our service packages.
With a well-maintained AC unit, you can see your HVAC system last on the longer end. The average lifespan of an AC unit is 15 to 20 years.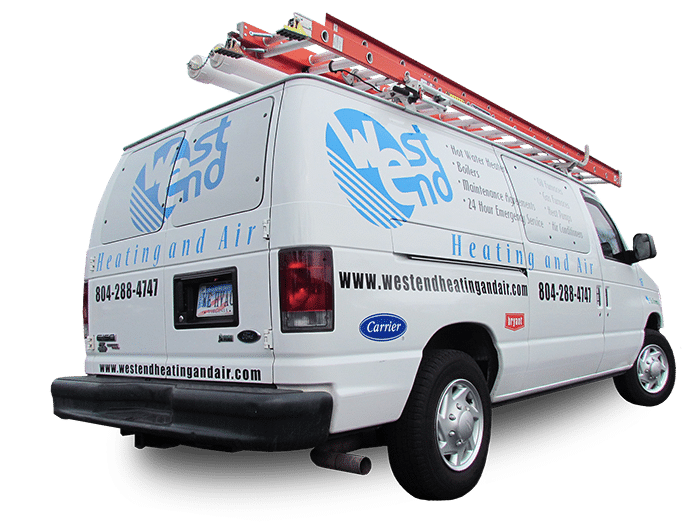 Request Service Today
Reach out today and our team will respond quickly to provide you with the service you need as soon as possible.